U.S. 30 and Thayer Road Safety Project Complete

The Ohio Department of Transportation (ODOT) District 1 has opened the first Restricted Crossing U-Turn (RCUT) in northwest Ohio on U.S. 30 in Allen County.
Thayer Road at U.S 30 is open to traffic. Motorists will find that direct access across U.S. 30 is no longer available. The RCUT will divert the Thayer Road traffic downstream on U.S. 30, where they can make a legal U-turn in a designated lane to access the opposite side of the highway.
"The RCUT design is expected to improve the flow of traffic on Thayer Road while also making the intersection safer," said ODOT District 1 Deputy Director Chris Hughes. "By constructing an RCUT here, the conflict points have been reduced from 32 to 14. Based on statistics from similar intersections where RCUTs have been constructed, we anticipate a 70% drop in fatal accidents and a 40% drop in serious injuries," he said. In the past five years, thirteen crashes have occurred at Thayer Road. Of those, two were fatal, and five resulted in serious injury.
The project was funded through Ohio's Road Safety Program, which dedicates about $158 million for engineering improvements at high-crash locations every year. Because of Ohio Governor Mike DeWine's commitment to highway safety, ODOT now has the third-largest road safety program in the country.
"One reason the RCUT will be safer is that it will spread out the decisions drivers make at the intersection," said OSHP Lt. Tim Grigsby. "First, they deal with merging with one direction of traffic, then enter the designated lane for accessing the opposing side of the highway. The U-turn lane is especially helpful for the larger vehicles that cannot wait in the median and must wait for a large gap in both directions of traffic," he said.
Through traffic on U.S. 30 will remain unaffected by the intersection reconfiguration; however, traffic on Thayer Road will turn right onto U.S. 30; use the far left lane marked for making a U-turn; continue in the opposite direction on U.S. 30, or turn right onto Thayer Road. Videos of how to navigate the new intersection design are available on the project webpage: transportation.ohio.gov/Allen30/Thayer.
---

The Lima Allen County Regional Planning Commission (LACRPC) is accepting resumes for the Public Outreach and Community Programmer position. This is a professional position responsible for assisting the Executive Director in developing and managing various programs, conducting public and member agency outreach, and planning activities under the agency's work and public participation plans.
LACRPC is looking for an effective communicator with a proven record of positive public relations and media interaction with strong public speaking and writing skills. Strong organization skills, including planning, coordinating, implementing, and finalizing projects according to specifications, deadlines, and budgets. The ability to write and produce effective marketing materials and the capacity to effectuate public policy through the development and implementation of a specific annual work program is necessary. Proficiency with the Microsoft suite required. Proficiency with website and social media platforms along with online meeting applications such as Zoom, Teams, Facebook Live, etc., desired. Working harmoniously with staff, Commission members, and the general public is essential and expected.
The position requires successfully completing a Bachelor's degree in communications, marketing, business, or related field. Master's degree (preferred). The position requires possession of a valid State of Ohio motor vehicle operator's license.
If interested please send a cover letter, resume, and writing or presentation sample to mschumaker@lacrpc.com or Lima Allen County Regional Planning Commission, 130 W. North St., Lima, Ohio 45801, before November 26, 2021.
---
2020 Safe Community Awards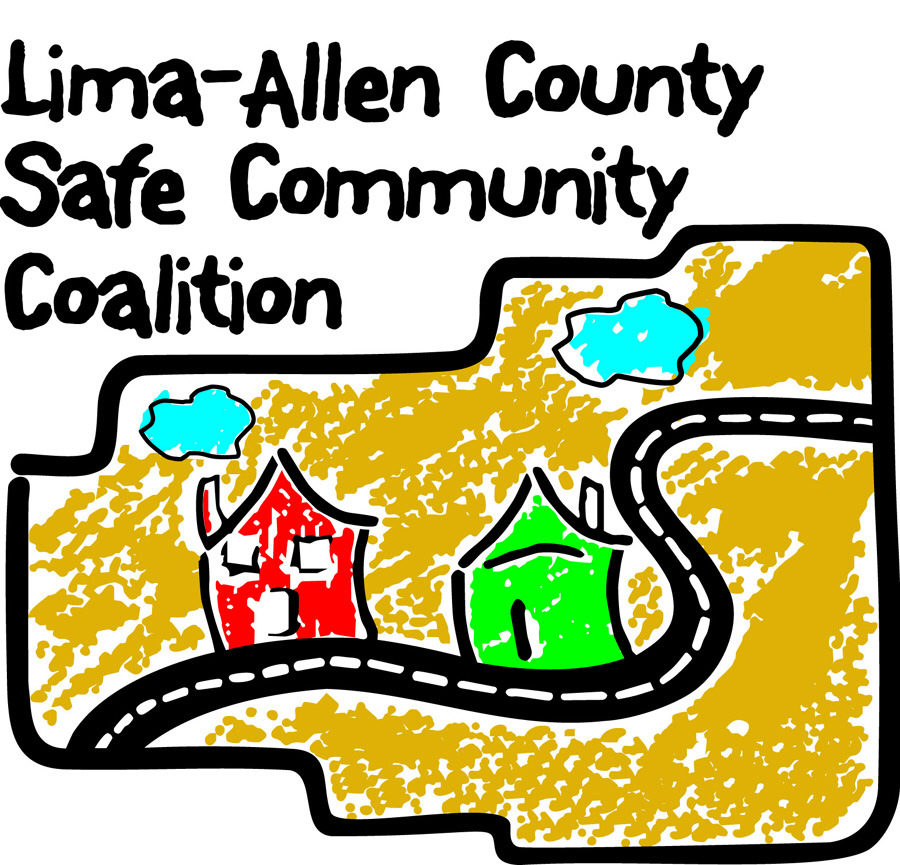 The Lima Allen-County Safe Community Coalition / FOPA Lodge #8 / FOP Lodge #21 held the 23rd Annual Awards on Thursday, September 30, 2021, to recognize those in our community who have made significant contributions to the safety and welfare of Allen County citizens.
Officer Tyler Cramer—Outstanding Service Award
On April 27th just past 9:00 PM, Patrol Officer Tyler Cramer drove upon a motorcycle crash at the intersection of State On April 27th, past 9 PM, Patrol Officer Tyler Cramer drove upon a motorcycle crash at State Route 501 and Fort Amanda Road. Two riders were down, one bleeding profusely from his mangled leg. Within a single minute of arriving at the first fatality of his young career, Officer Cramer applied a tourniquet to the victim and radioed EMS for assistance. Following the incident, medical personnel opined that the actions of Officer Cramer saved a life on that spring night. Thank you for acting with courage when so many of us would have shown trepidation. Thank you for your outstanding service.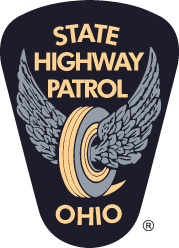 Trooper John Sanders-Tirado—Traffic Safety Award
Lieutenant Tim Grigsby from the Ohio State Highway Patrol nominated Trooper Sanders-Tirado for the Traffic Safety Award for diligent enforcement and educational details. Trooper Sanders-Tirado speaks to various groups on traffic safety, responsible decision making, and how they relate to better quality of life. His criminal and drug interdiction on our roadways has led to less illicit drugs and illegal firearms in our neighborhoods. His positive outlook and team-oriented nature make John an excellent trooper and Allen County a safer place for us all. Thank you, Trooper Sanders-Tirado.
Inspector Warren Pughsley— Children Safety Award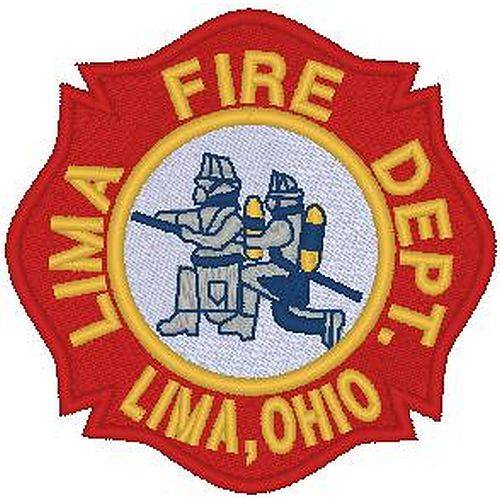 Inspector Pughsley has been working with children for over the better part of 25 years. He has been a lead instructor at Safety City, teaching well over a thousand children about all aspects of safety, not just fire safety. When he's not preaching safety and fire prevention, Inspector Pughsley enjoys spending his time teaching area youth the sport of basketball. Thank you for your many great years of service, Inspector Pughsley. The Lima-Allen County community is fortunate to have you.
Russ Holly— Lifetime Achievement Award
Ohio is the third largest state for motorcyclists, with more than 400,000 registered bikes. Mr. Holly has spent much of his life advocating for every one of them. Russ has been a longtime associate of Motorcycle Ohio and a leader in motorcycle safety. After teaching motorcycle safety courses at Apollo for the last _ _____ years, and has decided to move on from that role. However, Russ continues to be the voice of motorcycle safety for the Lima-Allen County Safe Community Coalition and Safety Review Team. Congratulations, Russ, and thank you for making our roadways safer for us all.
Evelyn Smith – Lifetime Achievement Award
The program that brings you all here today was initiated by Evelyn nearly 30 years ago. In 1993, Evelyn began her career at the Regional Planning Commission, making traffic safety her mission. The small traffic grant she managed evolved into the Lima-Allen County Safe Community Coalition, which has labored to save lives and reduce traffic-related injuries since its inception. With the help of local firefighters, police officers, medical/healthcare personnel, and government officials, the Safe Community Coalition strives to improve the roadways that connect our community. Evelyn will receive her award today after congratulating over 170 recipients on awards of their own, after 100s of Safety Review Team meetings and Safe Community Coalition meetings, after countless media events to increase awareness on impaired driving, promoting seatbelts, motorcycles safety, and the like. Before Evelyn put a bow on her career, she said, "If my career prevents just one single fatality, it was all worth it." After three decades, we're guessing it has. Evelyn, thank you for spending your life making Lima-Allen County a Safe Community.
---
2020 Traffic Crash Summary Report
The Planning Commission released the Allen County Traffic Crash Summary Report highlighting 2020 motor vehicle crash data. Crash trends were also analyzed by examining the cumulative crash data for the study period—2010 through 2020. The goal is to provide insight into the general state of local roadway safety, identify high hazard crash locations and systemic contributing causes of crash incidents, and support high-profile safety programs. The report is compiled annually to help local law enforcement agencies, traffic professionals, engineering, and safety advocates target specific locations and actions with practical programming.
The specific objectives of this Allen County Traffic Crash Summary Report are:
Assess overall characteristics of motor vehicle incidents;
Define high crash locations;
Establish programming priorities for improvements at specific locations;
Provide a basis for significant improvements offering effective incident reduction/prevention;
Identify crash trends as well as public education measures with the potential to affect a reduction in crashes; and
Provide a benchmark to assess the effectiveness of roadway improvements or traffic safety programming.
The report identified that in Allen County during 2020:
Total crashes numbered 2,896 – significantly down from last year 3,278 (2019);
800 injury crashes resulted in 1,193 injuries; all 10 of the highest crash intersection experienced 35 or more crashes over the past three years; the highest number of incidents were at Allentown and Cable Roads with 84 collisions;
144 impaired driving crashes – slightly down from 2019 ;
Over 49% of all crashes were located at a midblock location, while approximately 42% were located within an intersection.
There were ten fatal crashes, resulting in ten fatalities in 2020:
20% of those who died in deadly crashes chose not to use seatbelts;
The highest crash month, day of the week, the hour of the day, weather conditions, and light conditions are October and Friday. 3:00 p.m.-4:00 p.m., clear, and Daylight, respectively.
The 2020 Allen County, Traffic Crash Summary Report, depends on traffic crash data contained in the Integrated Traffic Records System (ITRS), maintained by the Ohio Department of Public Safety (ODPS). Therefore, the report does not represent a standard or policy of the ODOT, ODPS, or NHTSA.
---
Delphos Safe Routes to School Project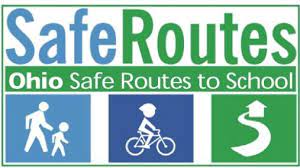 As part of the ODOT Safe Routes to School Program, the City of Delphos is partnering with ODOT to provide improved pedestrian facilities in various parts of the City of Delphos in Allen and Van Wert Counties. The project will include new sidewalks at the following locations:
1. West side of Pierce Street from north of the Franklin Elementary School driveway to the 5th Street intersection;
2. Eastside of Piece Street between 2nd Street and 4th Street;
3. Northside of 4th Street between Washington Street and Franklin Street;
4. East side of Franklin Street between 2nd Street and 4th Street;
5. East side of Jefferson Street between 3rd Street and 5th Street.
Other signs and signal enhancements include:
1. Curb ramps with ADA compliant detectors at the 4th Street and Franklin Street intersection;
2. School zone and speed limit signs on the east and west end of 2nd Street;
3. Pedestrian signs, pushbuttons, and crosswalks (repainted) at the 2nd Street and Jefferson Street intersection;
4. Enhanced crosswalks, signage, and pavement markings at the 1st Street and Clay Street intersection, the 2nd Street and Clay Street intersection, and the 3rd Street and Jefferson St intersection.
Construction is anticipated to begin in the summer of 2023.
---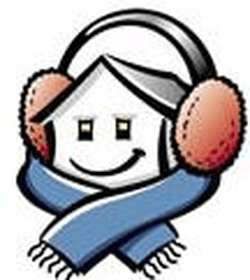 Winter Heating Assistance Available
The Ohio Department of Development and West Ohio Community Action Partnership wants to remind Ohioans that assistance is available to help with their home energy bills. The Home Energy Assistance Program (HEAP) helps Ohioans at or below 175 percent of the federal poverty guidelines pay their heating bills. Ohioans who are threatened with disconnection, have been disconnected from their utility service, transferring services, establishing new services, at or below 25% fuel, or have been diagnosed with COVID-19 in the last 12 months, may also be eligible for the HEAP Winter Crisis Program, which started on November 1, 2021.
Ohioans can visit energyhelp.ohio.gov to apply online, download a copy of the application, or find contact information for a local Energy Assistance Provider. Individuals will need to have copies of the following documents to include with their application:
Most recent utility bills
A list of all household members (including birth dates and Social Security numbers)
Proof of income for the past 30 days for all household members (12 months for certain income types)
Proof of U.S. citizenship or legal residency for all household members
Proof of disability (if applicable)
HEAP benefits are applied to an individual's energy bill after January 1st. If you need immediate assistance with your energy bills, please contact your local Energy Assistance Provider. A list of providers can be found at energyhelp.ohio.gov.
Applications for the HEAP Winter Crisis program must be received by March 31, 2022. The last day to apply for the regular HEAP benefit is May 31, 2022. For more information on the programs, visit energyhelp.ohio.gov or call your local Energy Assistance Provider.
Call 419-516-0063 to schedule an appointment for Allen, Auglaize, and Mercer counties, or call 419-227-2586 for more information.
---
Upcoming LACRPC Meetings